Hydrant are UK based technology problem solvers and support providers
We help clients who have challenges not easily catered for by standard products. We've been providing this service for over ten years to clients of all shapes and sizes across many sectors.
We don't think traditionally.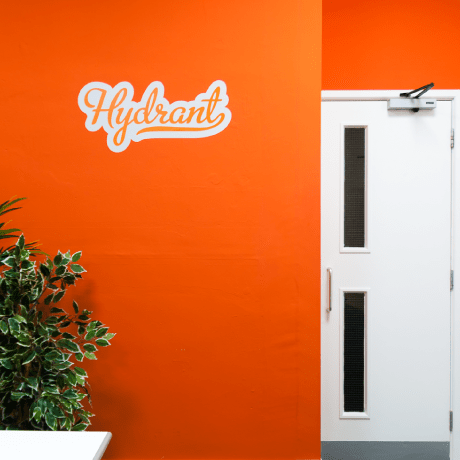 We operate a unique self organising structure that allows small teams to put the relationship with their clients at the centre of everything they do. The Holacracy operating system that runs our business, removes the need for senior managers, instead empowering those closest to the action to make the best decisions for our clients.
Specialism
We are deliberately diversified to ensure sustainability and impartiality, transferring knowledge and experience between sectors.
We have teams experienced in the following sectors:
Hospitality & tourism
Charity & non-profit
Animal and human health
Financial services
Local and national government
We have grown up with open source technology, working mainly with:
PHP
Drupal
Symfony
Swift / Objective C
NodeJs
Process
We are Agile advocates with certified Scrum Masters in every team.
Every project follows 3 distinct phases.
Discovery
This phase can be as simple as clarifying and agreeing your specification, or as complex as conducting early stage stakeholder workshops and audience research to help define the brief. We'll work with you to size this stage to suit the scale of project and budget.
Delivery
The project team use Agile approach, building and testing agreed deliverables working in modular sprints. This approach shows progress early allowing our clients to benefit from the highest priority working features first.
Support
We aren't just a design and build agency. We are specialists in long term relationships and will stand by our work, offering hosting & support, content, SEO and digital marketing support to get the most from your investment.
How we're different
We are structured a little differently, without managers at the top of a hierarchy.
Instead every individual and team is empowered to do their best work to help you but within a formal structure that ensures accountability, peer review and best practices. Our vision is to empower free thinking, innovative people to do the very best they can for our clients at all times.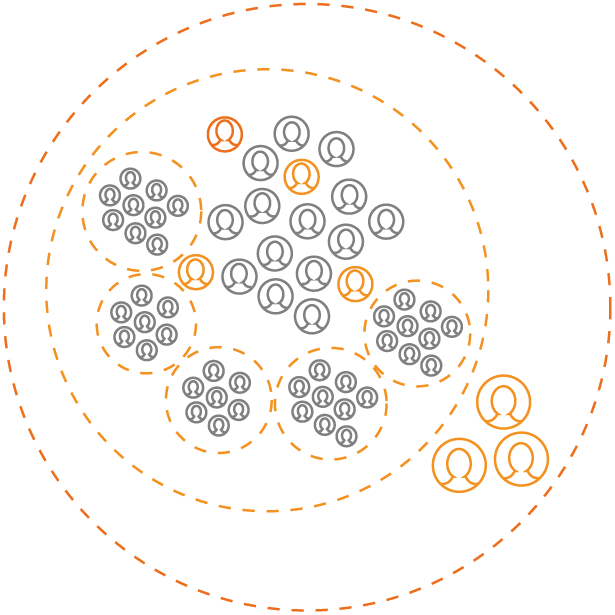 Roles
Every account team has:
Account or Project Lead
Our experienced Account and Project Leads possess the ability to communicate effectively within the project team and with you. They have the drive and determination to deliver key outcomes and milestones with effective time and budget management skills and by efficiently organising and managing workloads and resources. They're great at problem solving and at building strong, lasting working relationships. They're also creative and will bring ideas and solutions to the table. In short, they're an honest and trustworthy safe pair of hands that you can rely on.
Technical lead
Key to the success of any project is a detail orientated technical lead with a broad set of of skills. This is especially true as systems inevitably grow in scope and complexity. One of the key objectives for this role is to ensure that approach and implementation fulfill not only the immediate needs, but also those of the future. Effectively accomplishing this without compromising on maintainability or security is a complex and continuous balancing act. Our technical leads rely on their in-depth technical knowledge and encourage close collaboration wherever possible to understand your organisation and its individual needs, objectives and opportunities.
Experience lead
Working collaboratively with clients and users to define sitemaps, user personas and Wireframes, an Experience Lead will also create detailed wireframes that reflect client's content and objectives as well as high level mobile first designs for sites. They'll also bring their experience to bear in solving their client's needs through creative solution finding and employing analytical data to create user journey for the project.
These three roles establish and structure a team of appropriate size, supported by core business roles, to match your project. Once established, the team will maintain their involvement throughout the life of your project and long after launch.
Our Team
We encourage all our staff to develop personally and professionally as masters of the 'T-shaped' skill set, our staff can be deep specialists with the ability to generalise across other areas when required. Our cross-functional delivery teams are motivated to look after their accounts and form lasting, sustainable relationships.
Locations
We are distributed company with physical locations that allow us to work together and with clients in Cumbria, Oxfordshire and London. We have invested in cloud business infrastructure to ensure our staff have the flexibility to be wherever they do their best work.